METCO TECHNOLOGIES INC. is divided into two groups. One group specializes in the design and fabrication of engineered to order industrial dampers and expansion joints. The other group specializes in engineering and fabrication services for the engineered to order industry.
The services we can offer can be broken down in the below five segments:
Sub-categories:
Supplemental Engineering Support
Global Fabrication Support
Damper and Expansion Joint Inspection and Supervision
Retrofit Projects
Aftermarket Services


---
SUPPLEMENTAL ENGINEERING SUPPORT
Let us assist your engineering team by offering our supplemental engineering support. METCO TECHNOLOGIES INC can help validate your equipment design by means of:
stress/deflection analysis (Empirical or FEA)
design life analysis
3D modeling
Computational Fluid Dynamic Analysis (CFD)
Sizing, selecting, and recommending actuation systems
Our engineers are experienced in performing detailed analysis of mechanical as well as static equipment. We can assist customers that either do not have the resources, need to meet a tight deadline or lack experience with this detailed engineering process.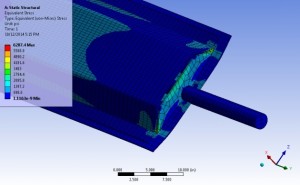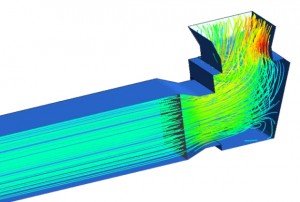 ---
GLOBAL FABRICATION SUPPORT
Let us assist you in developing global fabrication projects. We can guide you and, depending on the level of involvement required, take care of your subcontracting needs in Canada, USA, South America, Asia and the Middle East.
We can assist at various levels:
Prepare evaluation of group of fabricators based on drawings supplied by customer including price levels, risk analysis, capacity and schedule analysis, quality analysis, etc.
Negotiate pricing on customer's behalf.
Monitor fabrication remotely.
Monitor fabrication at selected fabricator's workshop.
---
DAMPER AND EXPANSION JOINT INSPECTION AND SUPERVISION
Let us assist you with on-site damper and expansion joint inspection and supervision services.
We can assist with the following activities:
Regular inspections to diagnose potential issues with equipment.
Evaluation of problem equipment with detailed root cause analysis and proper recommendations.
Damper actuation and instrumentation calibration, testing and commissioning.
Training of operators
Expansion joint belt splicing
Engineering survey
Installation supervision
---
RETROFIT PROJECTS
Retrofit projects can be challenging. Luckily METCO TECHNOLOGIES INC. has the experience, creativity and passion for such projects. We can assist with on-site evaluations; provide preliminary engineering drawings, as well as budget proposals with various options.
---
AFTERMARKET SERVICES
METCO TECHNOLOGIES INC. can assist our customers with quick responses and fast turnaround on replacement parts and services. Whether the installed equipment was supplied by us or another company, we can assist you in determining the best course of action and troubleshooting the equipment. We understand your needs of getting the equipment back on line as quickly as possible.