Diverter Dampers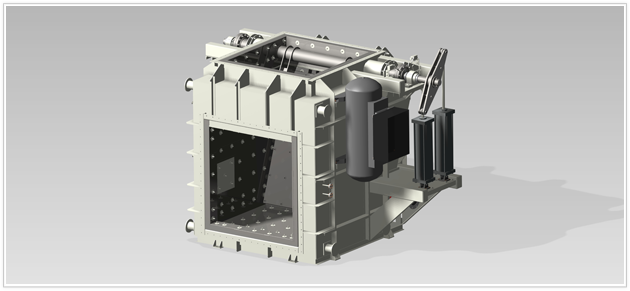 Diverter dampers are best suited for applications where flow diversion (change of direction) is required. Isolation is fundamental and pressure drop must be minimized. Unlike louver and butterfly dampers that have blades that remain within the gas path during normal operation, flap-type diverter dampers have a design that inherently reduces pressure drop.
Flow diversion can be achieved by different combinations of equipment by utilizing a pair of louver dampers or a pair of guillotine dampers. While these options can be good for many applications, the flap-type diverter damper remains a preferred choice when tight shutoff, low pressure drop, safety, ease of installation and power consumption is taken into consideration.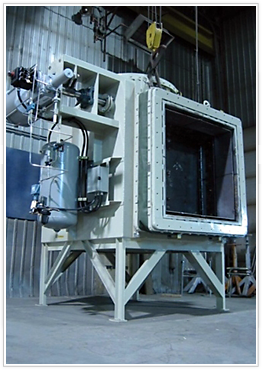 METCO TECHNOLOGIES INC. flap-type diverter dampers utilize a variety of blade designs depending on the application. The mechanism used to move the blade can either be a pivot type, utilizing a drive shaft and torque tube mounted directly to the blade or by means of a toggle linkage mechanism. As a rule of thumb, the use of toggle type diverter dampers is generally recommended for units with gas paths greater than 10-12ft sq.
For applications where complete isolation of the ductwork is required, the use of a seal air fan in combination with high-flex seals will assure that the damper is 100% leak-free. This can be offered at both outlets or, in order to reduce costs, only on the critical outlet.
For applications where internal insulation or refractory is required METCO TECHNOLOGIES INC. can assure that the design used will meet industry standards.
"T" Type diverter dampers are also frequently required. These type of dampers are generally smaller in dimension then the flap-type diverter dampers and to be installed within externally insulated circular ductwork. This type of diverter combines two circular blades mechanically linked together with one blade isolating one branch of the ductwork while the other allows flow to pass through another duct branch.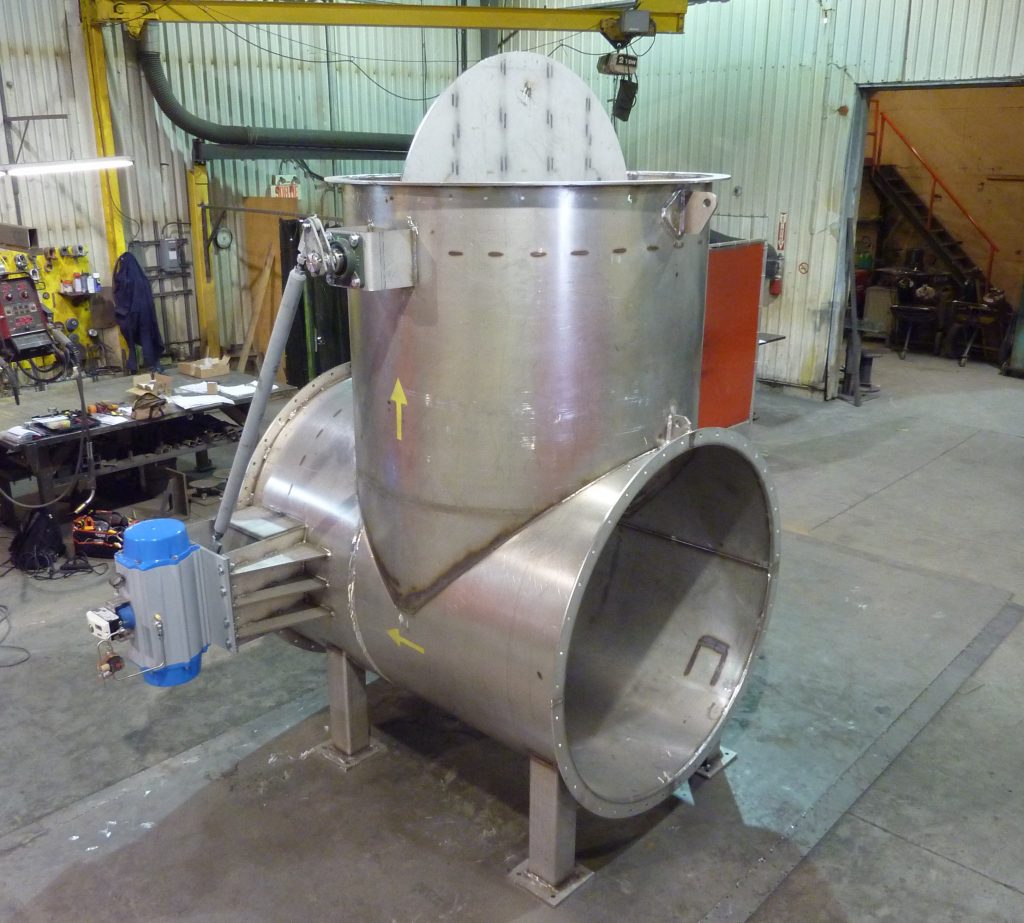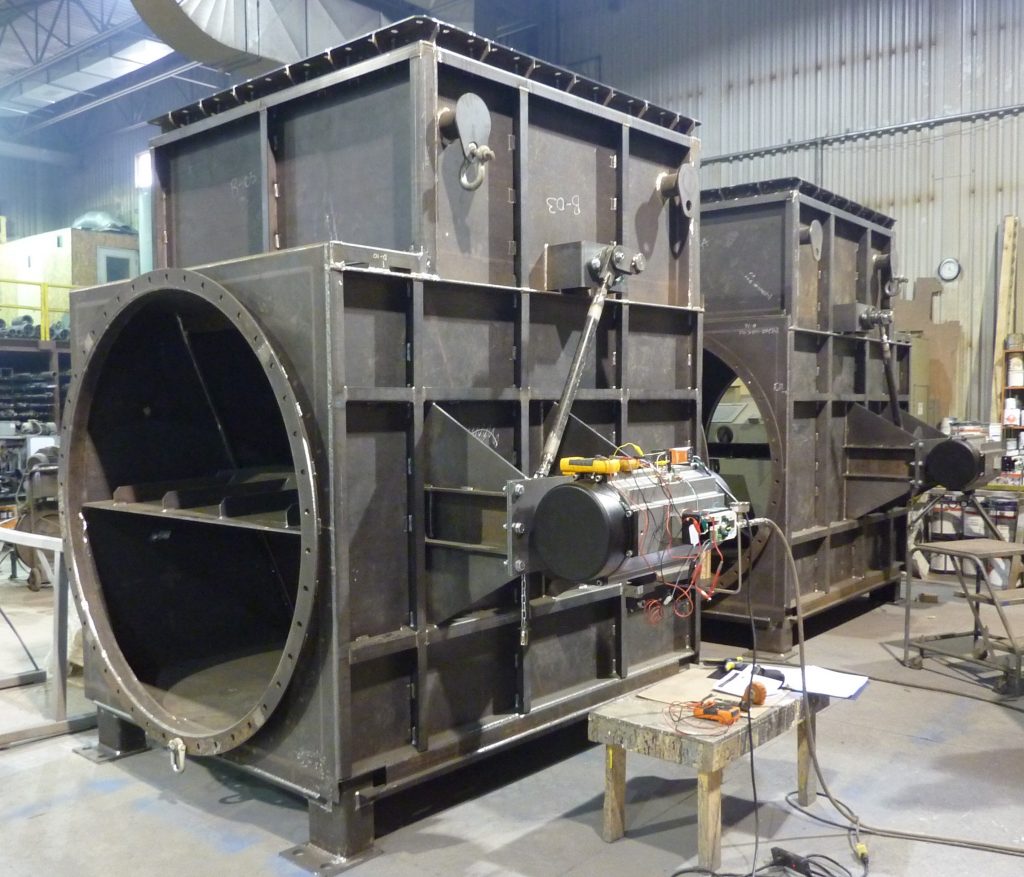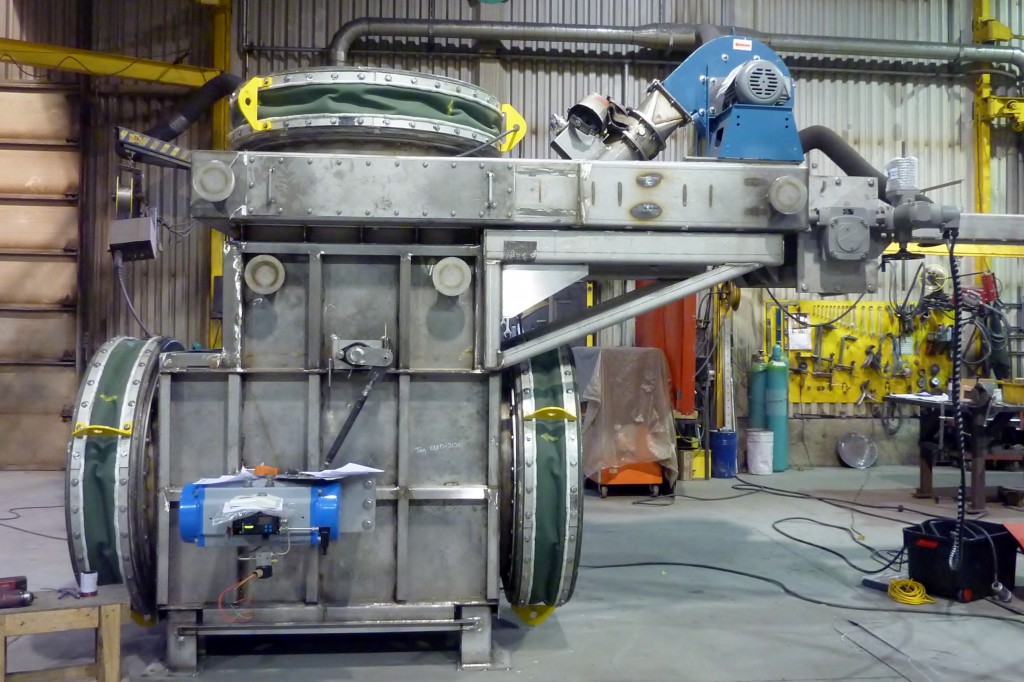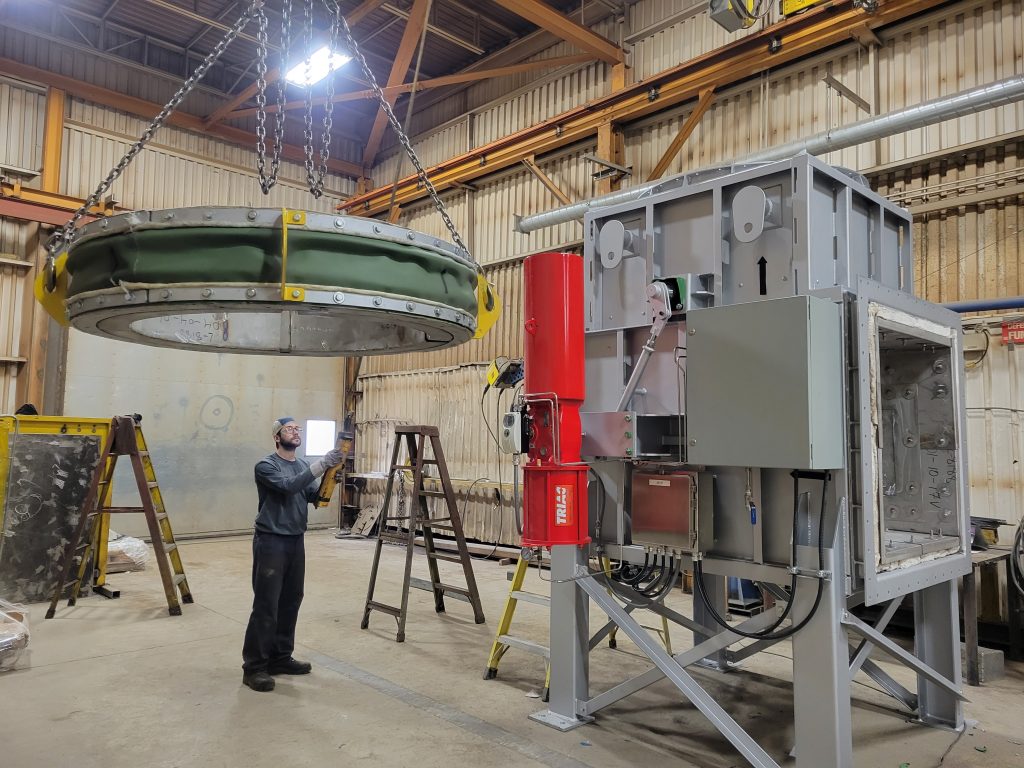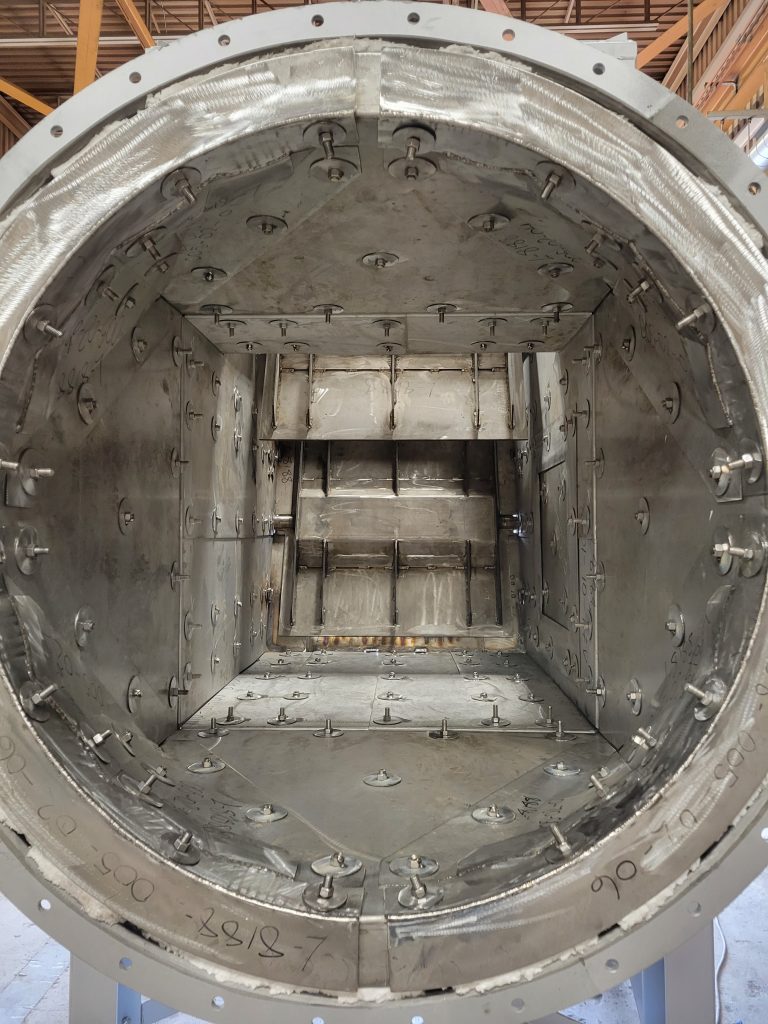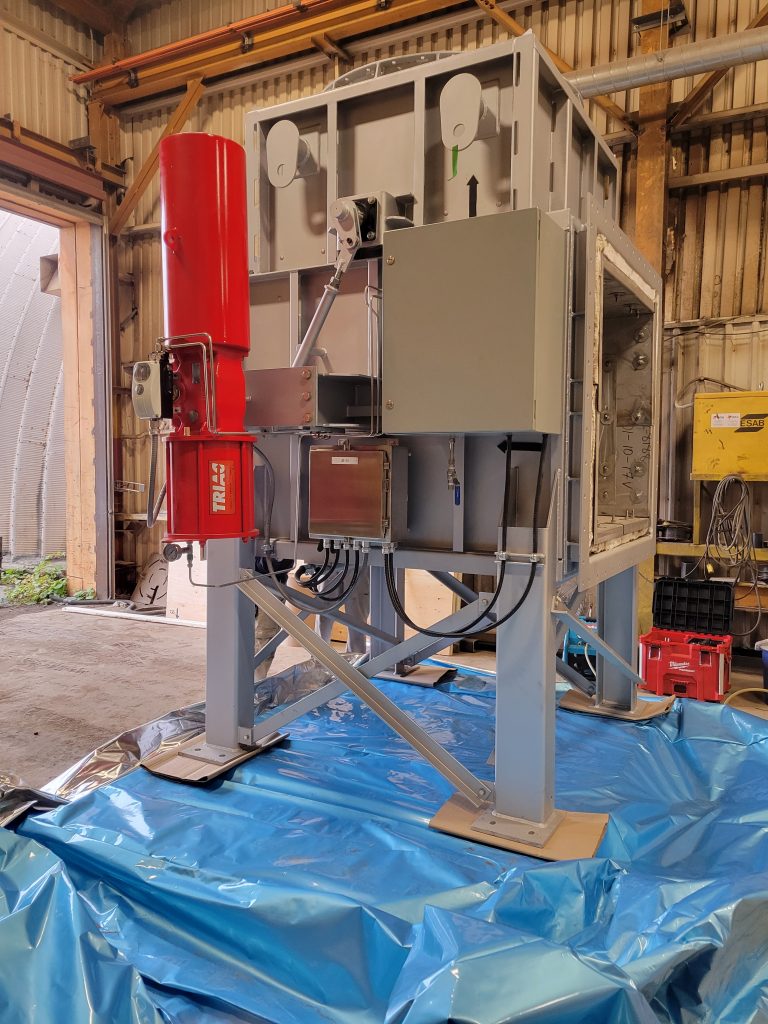 Dual Louver Diverter Damper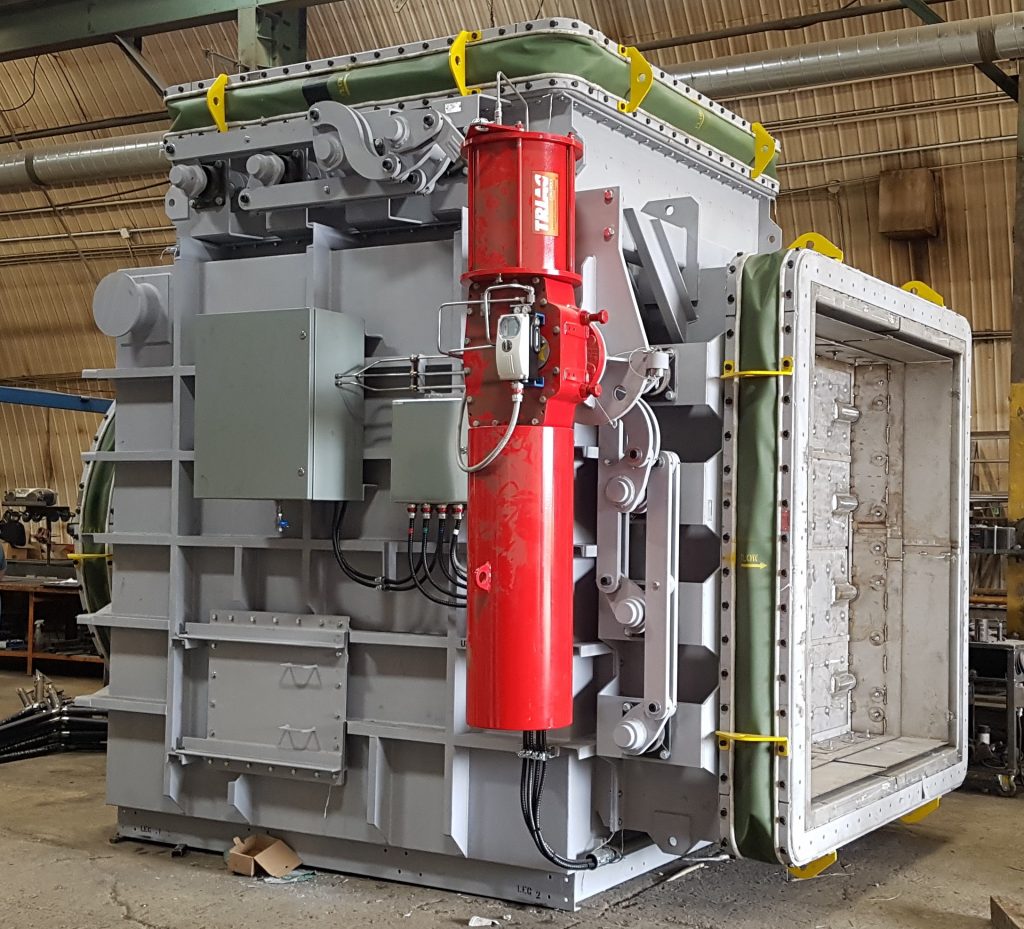 ---
Depending on the application and the sealing requirements, METCO TECHNOLOGIES INC. can assist in determining the best seal selection for your damper.
Seal Configurations: 
 No seals
 Composite tadpole seals
 Metal-to-metal seals
 Purging seals
 High-flex metallic seals
---
Operator selection is another key decision where METCO TECHNOLOGIES INC. can assist our customers.
Operator Types for Diverter Dampers:
 Manual
 Pneumatic actuation
 Electric actuation
 Hydraulic actuation
Each of these types of actuation have advantages and disadvantages. Some important information required to assist in the decision process are as follows:
 Torque required
 How quickly the damper must be able to modulate or fully open/shut?
 What is the available power source (instrumentation air, electrical power, etc.)?
 What are the environmental conditions surrounding the actuator?
 Is a failsafe system required to force the damper to move to a desired position if power or signal is lost or removed?
 Power consumption
---
Diverter dampers are generally internally insulated by means of ceramic fiber or biosoluble glass fiber insulation media. This insulation media is covered by a CORTEN or stainless steel cladding utilizing fish scale design and fixed in position by stainless steel threaded studs.
On hydraulically actuated diverter dampers with seal air, it is common to supply the unit with a control panel complete with programmable PLC that has been designed to monitor, control and protect the diverter damper and its hydraulic power unit as well as the seal air system. METCO TECHNOLOGIES INC. can provide such a complete package for your needs.
---
METCO TECHNOLOGIES INC. can assist you in determining the best option for your needs in order to minimize upfront damper costs as well as operational costs down the road.
Diverter dampers are available for rectangular, square and circular duct sections.