Poppet Dampers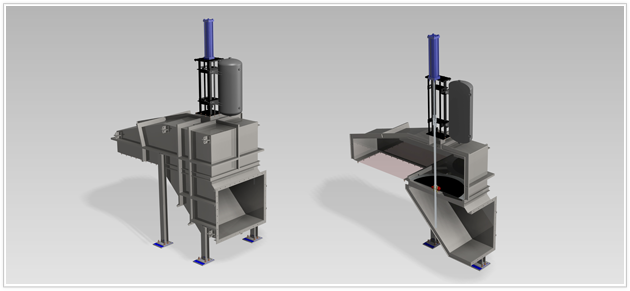 METCO TECHNOLOGIES INC. poppet dampers have been designed specifically to be used in typical fabric filter (baghouse) applications. They are designed for quick and frequent cycling times and tight shut-off. High reliability, repeatability and low maintenance are key design features of this product.
METCO TECHNOLOGIES INC. utilizes flexible metallic seals along the perimeter of the blade(s) to assure a positive seal over the entire perimeter of the blade.
METCO TECHNOLOGIES INC. utilizes heavy-duty pneumatic cylinders to drive the blade open and close.
The equipment has been designed with ease of maintenance in mind by allowing all serviceable components to be accessible at all times.
METCO TECHNOLOGIES INC. can assist you in determining the best option for your needs in order to minimize upfront damper costs as well as operational costs down the road.