Radial Vane Dampers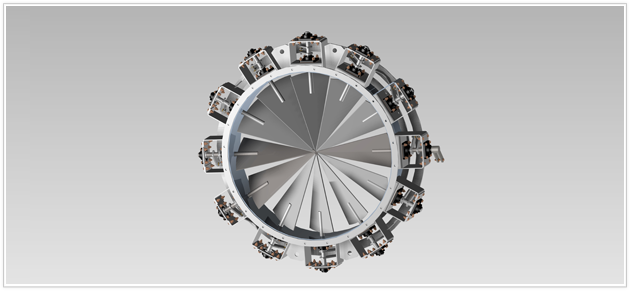 Radial Vane dampers are multi-bladed dampers that are best suited for fan inlet applications where the use of such a damper can enhance the performance of the fan. By creating a positive swirl distribution at the inlet of the fan this facilitates the fan operation and therefore reduces horsepower consumption.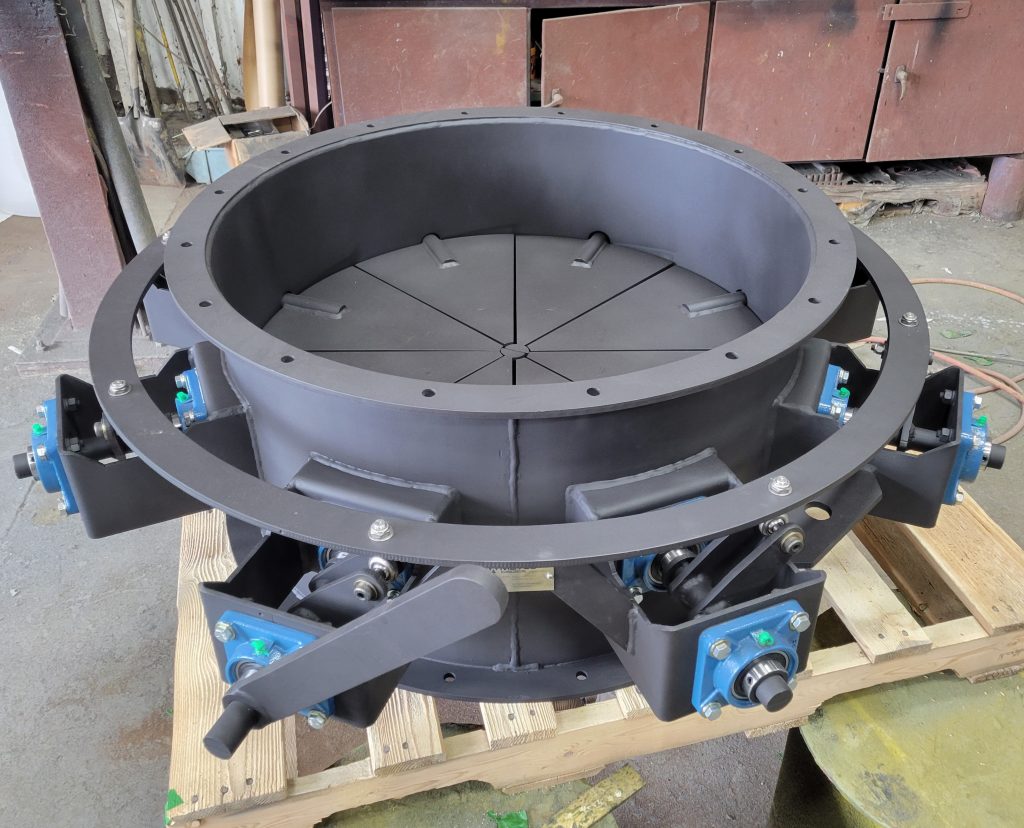 Making adjustments to the radial vane damper blade positions during fan operation can also throttle the air flow into the fan enabling the fan to run in a more ideal region of its fan curve.
METCO TECHNOLOGIES INC. radial vane dampers are designed to operate without the use of any bearings inside the gas path.
Operator selection is another key decision where METCO TECHNOLOGIES INC. can assist our customers.
---
Operator Types:
Manual
Pneumatic actuation
Electric actuation
Hydraulic actuation
METCO TECHNOLOGIES INC. can assist you in determining the best option for your needs in order to minimize upfront damper costs as well as operational costs down the road.