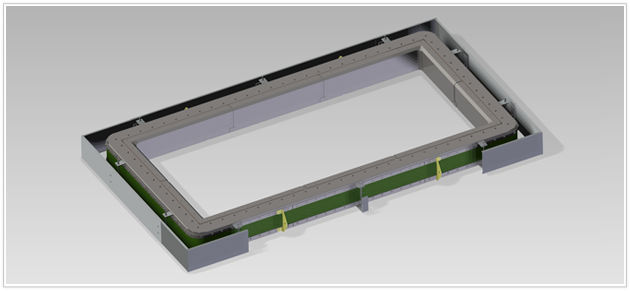 METCO TECHNOLOGIES INC. can supply non-metallic (fabric) expansion joints to be used in various applications ranging from clean air to abrasive and corrosive environments.
Non-metallic (Fabric) expansion joints are ideal for low pressure ductwork with a large tolerance for movements as well as to isolate vibrating equipment. They also are much less stiff (lower spring rate) then metallic expansion joints. Properly designed, they can be used at very elevated temperatures (up to 2 000°F (1 093°C)).
Depending on the operating conditions a variety of composite belt materials and configurations can be utilized. Primary materials used in the construction of the flexible membrane are Fluoropolymer resins and woven fiberglass. The use of PTFE offers a superior chemical barrier for corrosive applications.
METCO TECHNOLOGIES INC. expansion joint designs have been used in the following industries:
Refineries / Petrochemical
Cement Plants
Smelters
Power (Coal, Natural Gas)
Pulp and Paper
These industries operate under different conditions and we have been able to design expansion joints specific for each application.
METCO TECHNOLOGIES INC. can assist you in determining the best design for your needs in order to minimize upfront expansion joint costs and assure a problem free operation.